What Are Commissary Kitchens?
Commissary kitchens are established commercial kitchens where food service providers can go to prepare and store their food. Some commissary kitchens cater specifically to food trucks and mobile food businesses, but others may be businesses that just rent out their kitchen space for some extra income.
Why Use a Commissary Kitchen?
Here are few reasons:
Commissary kitchens are convenient. Food trucks are narrow and crowded, which makes it difficult to do prep, especially with several chefs moving about at once. Commissary kitchens are larger and provide chefs with room to spread out for their prep work. With a larger space comes more room for equipment. Most food trucks can only fit a few pieces of equipment in their kitchen, but commissary kitchens provide access to all sorts of kitchen appliances and gadgets. Renting a commissary kitchen is cheaper in the short term than buying a brick-and-mortar space. Additionally, commissary kitchens are fully equipped, so food trucks don't have to pay to outfit the space with appliances. In some cities and regions across the United States, it is illegal to prepare food inside of a truck. So, food truck owners in those areas have to use commissary kitchens to prepare their food before going out to sell it.
So why do food truck operators choose to use commissary kitchens?
Food truck owners, bakers, makers, and independent personal chefs face a myriad of rules and regulations when operating a food business. One rule or regulation that food business owners may encounter is the requirement to prepare their food in an approved commercial-grade kitchen or commissary. FLIP unscrambles the common questions you may have about commercial kitchens or commissaries. Arkitchen, is a commercial-grade facility that is licensed for food service providers to prepare and store food. Food truck owners, bakers, independent chefs, and others use commercial kitchens or commissaries when upgrading their home kitchen for professional use is out of their budget, or if the city does not allow a chef to cook in a mobile food truck.
Do Food Trucks need a Commissary Kitchen?
So how do you find out if you need to use a commissary kitchen to comply with local laws? It takes some research and legwork on your part. Most major cities will have clear laws and regulations for food trucks. But because food trucks are a relatively new concept. Before you start up your truck, reach out to your local government and ask for guidance. You shouldn't just assume that it's okay for you to cook in your food truck.
Arkitchen is a "shared space," where several people have access to the group kitchen. You will have to book your time slot when using our shared space kitchen. We offer an online scheduler that handles booking and payments.
Arkitchen also has one private suite which gives you control over the kitchen, your equipment, and the storage. The suites is more expensive to rent, but the upside is that you have 24/7 access to your space.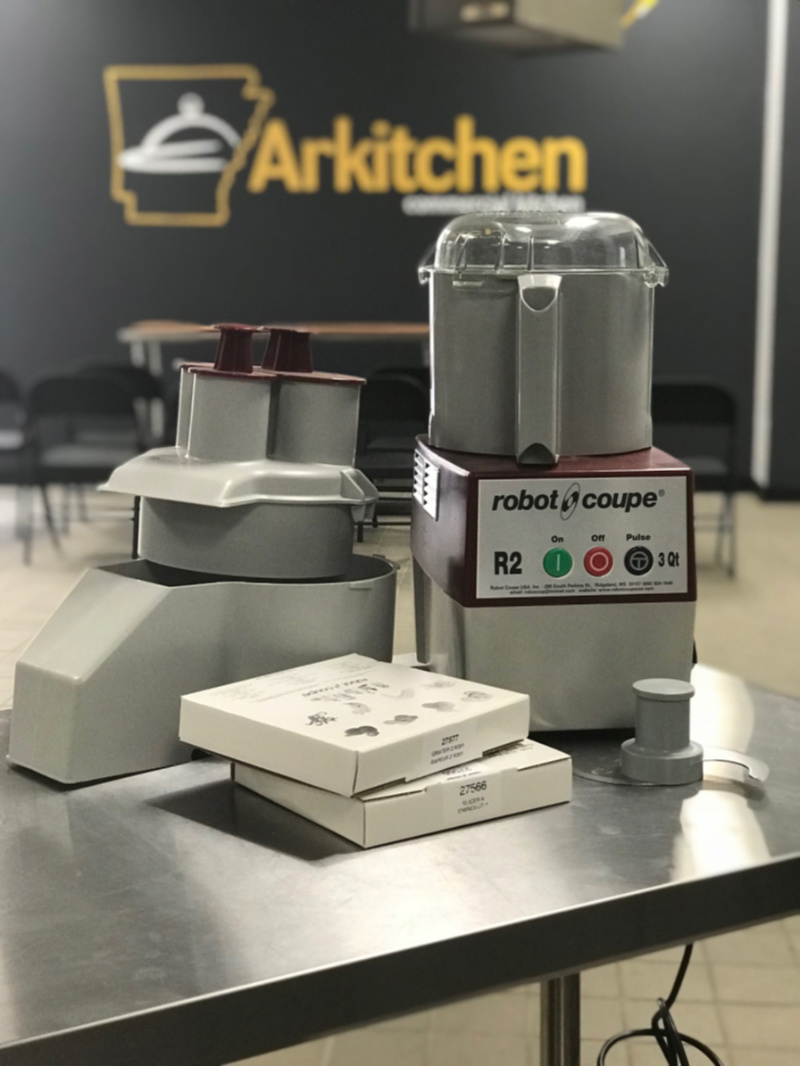 What liability insurance is required?
Arkitchen requires all of our clients to have liability insurance. We recommend fliprogram.com, as it is a trusted industry staple. We also welcome any other insurance company that can match these specifcations. Every Arkitchen member must attain $1M liability insurance with Arkitchen listed as additional insured. It is also required that "Damage to Rented Premises" on your policy equal $1M coverage as well. We recommend fliprogram.com, but feel free to shop around.
If you don't have a license…
Owning a business is a great responsibility. Processes and procedures exist to operate the business legally. Skipping any of these steps could result in dire consequences for the business. One of the most important steps a business must take is attaining the proper licenses to legally operate.
Forced to Close
A business caught operating without a license could be forced to cease operations. In some cases, once the licenses is attained, the business is free to reopen. But in some instances, a business might have to wait out a mandatory probationary period or worse, a city can refuse to grant a license to the business. 
Possibility of Lawsuits
If you conduct business without a license, and a customer decides he is not pleased with the product or service offered him, he can sue in small claims court, using fraud as one reason for the lawsuit. The fact is, doing business without a license is a fraudulent act. If a plaintiff is successful in their lawsuit, and the business is found liable, the company is responsible for what the plaintiff paid for the product or service and possibly for damages in regards to the fraudulent activity.
Loss of Reputation
If a business is caught operating without a license, this can cast doubt on the business' ability to conduct business in an ethical or competent fashion. Customers could be left to draw the conclusion that if the business did not follow procedures to operate legally, they might not follow customer directives either.
Visit Us
Arkitchen 
9813 W. Markham 
Little Rock, AR 72205